Give Maria a vote for her Real Snow part, live today!
Maria Thomsen is having an unreal year. From a distance she appears to be a committed full time shredder with snowboarding as her solid focus. She is, no doubt, committed, with apparent laser focus. But, she has a balance in life that is unique for someone in her position as one of the best female street riders in the industry. Maria is also a mom, with a 4 year old, and she works her ass off to care for him and show him that following your passion is a worthy pursuit. Maria is from Denmark, her family is there still, but she lives outside of Whistler. For anyone raising kids without family near by, you know how difficult it can be to find the help when last minute plans come up. Succeeding as a snowboarder, especially filming, requires flexibility on many levels, and the ability to make those plans without hesitation. Maria pulls it off and does so without screaming from the top of a mountain about her life off the snow. Not saying that kids are obstacles, they are absolutely life enhancers and worth every sacrifice. However, the life of today's accomplished athletes and influencers usually involves sharing the challenges overcome, and the powerful story behind the success. Maria is humble, soft spoken, and lets her riding speak for itself. And her riding speaks volumes.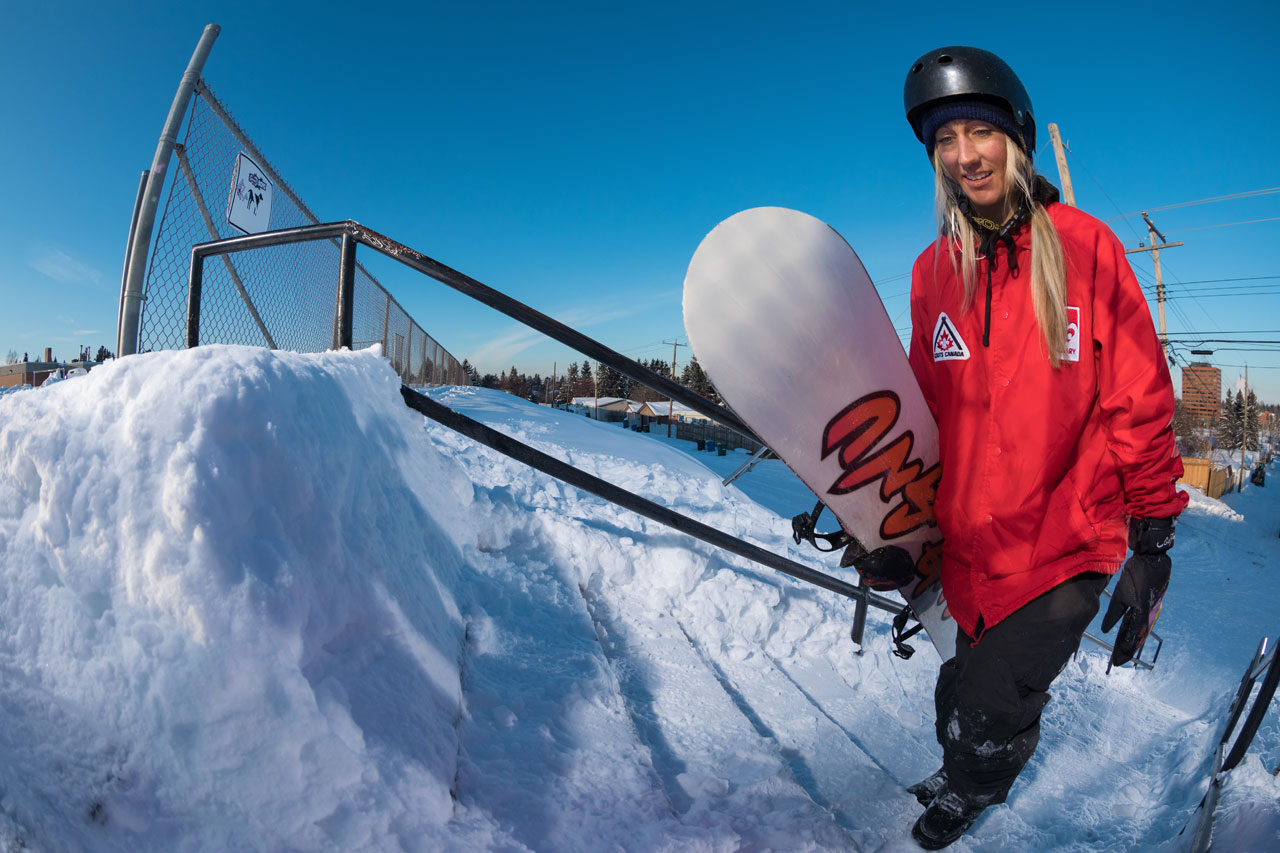 Maria kicked off this season with an unexpected invite to compete in X Games Real Snow. She is the first woman to be included in this competition and there is no question she deserves it. Given a little over 2 months to film her part, Maria set out to do what she does best. But, a week into it she fractured her hip. No biggie. Don't forget, Maria is a Mom. She's comfortable pushing past pain and getting the job done. She set her laser focus on healing and got back on the snow early January. In December she won the Transworld (RIP) Video Part of the Year award for her closing part in The Uninvited, and gracefully accepted the award on crutches. The Real Snow invite puts her on a global stage, featured on ESPN and ABC, and sizes her up against 5 guys who regularly film hammer parts as well. If you aren't a fan of Maria's yet, please click on the link and check her out! Give her a Readers Choice vote! A judging panel will award the top 3 parts with X Games medals and the Fan Favorite award will go to the rider with the most votes from YOU!
Vote for Maria here. Fan Choice!