ALL MOUNTAIN FREESTYLE / ASYM TWIN
From design to performance our riders had a heavy hand on this one. Asymmetry, slightly wider waist widths that rail and float. Poppy stable C2 hybrid contours that slide, carve and plane. An unreal eco construction that is built to blast and last. It's quite possibly the best board we have ever made.
Art by Jesse Brown @jesse_brown
What are B-Grades?
A board for riders by our riders
Unlock freestyle unreality in the park, pow and groomers
Asym reduces fatigue and maximizes performance
Featured Bindings
BMBW TRANSFER
GNU PSYCH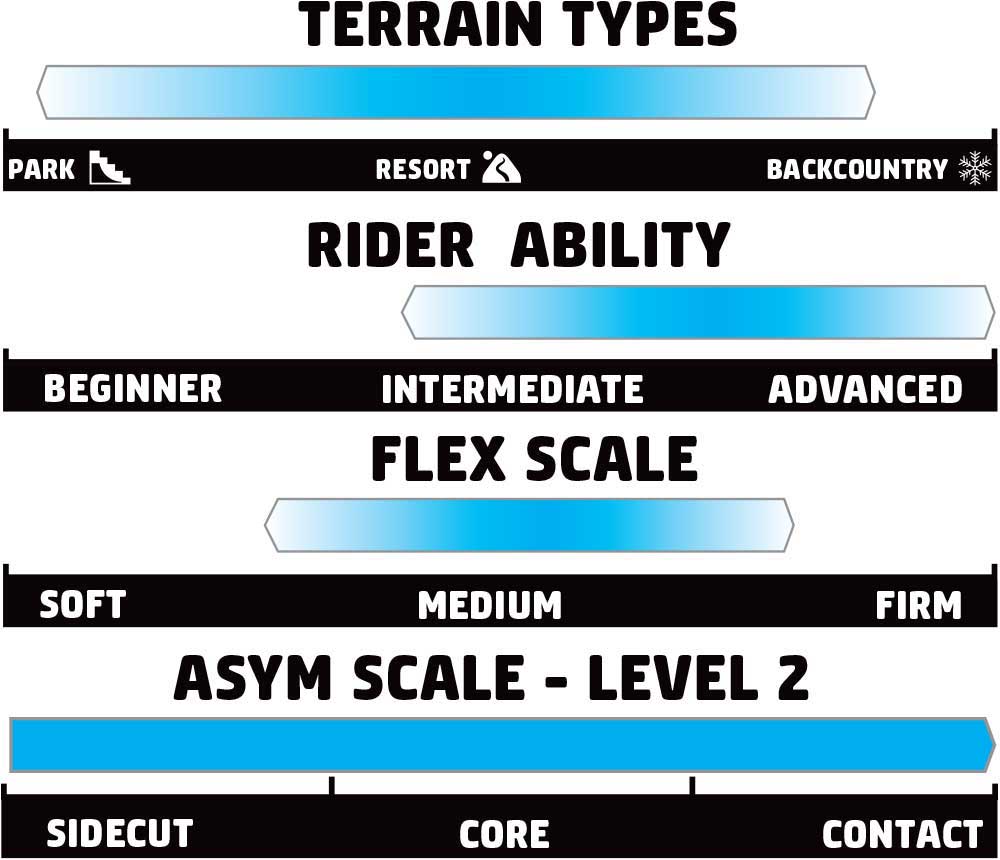 Riders Choice Specs
Size

(cm)

Contact
Length

(cm)

Side
Cut

(m)

Nose / Tail
Width

(cm)

Waist
Width

(cm)

Stance


Min-Max / Set Back

Flex


10 = Firm

Weight
Range

(lbs)

151.5
113
7.9 / 8.2
29.2 / 29.2
25.1
20"-26"/ 0"
5.5
90-180
154.5
116
7.7 / 8.1
29.3 / 29.3
25.2
20.25"-25"/ 0"
5.5
120-200
155W
116
7.7 / 8.1
30.7 / 30.7
26.5
20.25"-25" / 0"
7
130-210
157.5
119
7.8 / 8.2
29.9 / 29.9
25.5
20.25"-25" / 0"
6
130-210
158W
119
7.8 / 8.2
31.2 / 31.2
26.8
20.25"-25" / 0"
6
130-220
161.5
122
8 / 8.4
30.2 / 30.2
25.8
20.25"-25" / 0"
7
140-240
162W
122
8 / 8.4
31.3 / 31.3
26.8
20.25"-25" / 0"
6.5
140-250
166W
124
8.1 / 8.5
31.3 / 31.3
26.8
20.25"-25" / 0"
7
150-280